Are you frustrated because your chronic pain is keeping you off the field and holding you back from getting results?
We adjust the patient, not the condition! At 605 Sport & Spine, we provide customized treatment and education to get you back to doing what you love
Book An Appointment
Everyone Deserves To Be Active
Here are some of the benefits of the right chiropractic care:
Get Lasting Results
Personalized/Individualized care to get you out of pain.
Excellent Customer Service
Family-friendly, genuinely caring atmosphere to feel comfortable in, where everyone is welcome.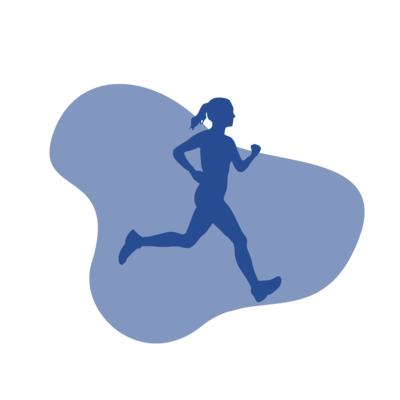 Feel Better & Stronger For Longer
Get to the point where you can manage on your own and get help if you need.
Get The Treatment You Need And Personalized Care You Deserve
Dr Ozanne continues to add services so that we can offer the best patient care. Whether that be new techniques, more evidence based protocols, or different modalities.
We believe that education for patients is extremely important; the more you know about what is causing your pain, the better suited you will be to handle any bumps in the road as we go through your care plan.
Book An Appointment
Meet Your Chiropractor
Dr. Tanner Ozanne understands how frustrating it can be to struggle with chronic nagging pain. He is passionate about providing evidence-based treatment with the best care for all his patients.
Dr. Ozanne is a CCSP and an ICCSP, which are both sports chiropractic post-grad programs. He also is a certified and licensed Athletic Trainer and has his Master's Degree in Sports Science and Rehabilitation.
Dr. Ozanne is certified in Veterinarian Spinal Manipulative Therapy (CVSMT, Animal Chiropractic) as well as a Fellow of the College of Animal Chiropractors.
Book An Appointment
Keep Reading...
Services Offered At 605 Sport and Spine
"I feel like I can move better...
Dr Tanner Ozanne has helped me so much with my sciatica. I feel like I can move better the minute that I have issues. He is there for me."
- Happy Patient
"I highly recommend him...
I have been to many chiropractors but Dr. Ozanne is the best by far! He even helped me with my hiatal hernia. I highly recommend him. Great guy too!! My kids will only go to him for adjustments!!"
- Happy Patient
"Dr. has helped heal many injuries of mine...
I saw Dr. Ozanne when he was in Waupaca and I had to wait nearly a year to see him again in his new place - it was a long wait but totally worth it. He is friendly, knowledgeable, flexible, and a regular guy. Dr. has helped heal many injuries of mine and has a great memory for personal preferences and previous issues. My first interaction with him was an injury at a trampoline park; I could barely walk and by the end of two weeks, I was walking upright and had so much less pain. I also saw him for shin splints; he is very skilled when it comes to sport and athletic injuries. He makes me feel at ease and comfortable in his office. I would 100% recommend him if you have any ailments."
- Happy Patient
We Take You From Struggling With Pain To Feeling Your Best
This is our simple process:
Request An Appointment
Phone or email the office and we will book a time that works for you.
Get A Custom Treatment Plan
Receive chiropractic care and exercises that have a real impact.
Start Seeing Results
You'll feel better doing the things you love again.
You can get back to feeling like yourself again.
Get back to doing the things you love, and know that we'll be here if anything else happens.
Book An Appointment